Wow I can't believe we're in March already!
With Mothers' Day round the corner, I have compiled some great finds. Flowers & Cards are becoming things of the past, try one of these or perhaps s combination of them all. Spoil her rotten. 🙂
For the writer…
Century II is the new addition from Cross;
Its signature Cross design, distinctive finishes, and balanced, weighted feel will give a sense of purpose to anything she writBeautiful precious metal and translucent lacquer finishes to choose from. Presented in a luxury gift box with a Lifetime Mechanical Guarantee.
You can also add personalisation. Check out the full variety of pens here.
For the baker/foodie…
Lovetreedesign make some great gifts. This speech bubble apron can be personalised with any text you want for those mums that are hard to buy for, or for mums that deserve something completely unique in the kitchen.
This Aprons are available in a choice of Black, Grey, Pink or Green.
To check out their full range of products, head over to their website.
For the beauty queen..
Joan Collins Timeless Beauty is an international luxury beauty brand launched in 2014 and created by one of the most glamorous icons of our time. It aims not just to inspire women, but to provide them with the tools to feel and be beautiful at any age. Have a look through the range here.
For the home maker…
This beautiful room diffuser from Beefayre is available in a few different scents, made with essential oils.
120ml Reed Diffuser Kit includes: rattan reeds, natural oil (alcohol free) and come in a round glass bottle with wooden lid. But if you prefer candles instead, head over to the website to see the full range.
Plus Beefayre donate 3% profits to Bee conservation and research. 🐝
For the non-drinker…
This is perfect for the Mums that want the bubbles without the alcohol.
Botonique, a unique non-alcoholic botanical drink, which can deliver the perfect, bubbly glass of fizz for those who love wine, but don't want to, or can no longer, drink.
It also contains the beneficial elements of Prelixir®, a unique blend of vitamins, minerals and amino acids which alcohol is known to deplete. This unique element means that Botonique is able to provide anti-oxidant, anti-inflammatory, alkalising, detoxifying and hydrating benefits, resulting in all the pleasure of drinking without the negative side effects.
Currently stocked by Tabl.com as well as Ocado.com, and is due to appear on the shelves of several other major retailers in the coming months.
For the sentimental…
Jewellerybox is an online jewellery retailer based in south london.  A range, with over 10,000 unique pieces of sterling silver & 9ct gold jewellery for you to choose from, to suit all budgets. You can make the gift even more special by getting it personalised, you can see the variety here.
So that sums up my selection. Let me know your favourites or if you have any alternative finds. 🙂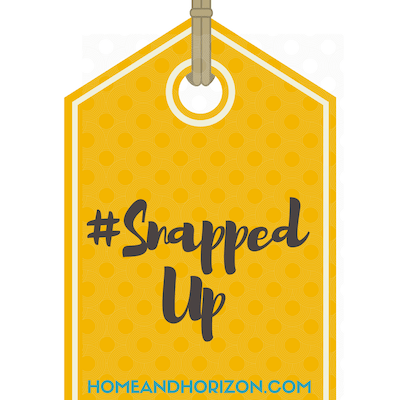 *Some of the items were sent to me to review for the purpose of the GiftGuide, however I choose what is featured and all views remain my own*